Ricotta, apple and cinnamon hotcakes
Monday, 6 Feb 2023
These hotcakes are warm, fluffy and oh so yummy! They are great for breakfast, or make a delicious, healthy dessert.
Serves: 4 | Prep: 15 | Cook: 30
Ingredients
4 green apples
1/4 cup caster sugar, plus 1 tbs extra
3/4 cup firm reduced-fat ricotta (from the deli section)
3/4 cup So Good Regular Soy Milk
1 tsp vanilla
2 eggs, separated
1 cup wholemeal self-raising flour, sifted
1 tsp ground cinnamon
1 tbs margarine
2/3 cup low-fat natural yoghurt
Method
Step 1 – Core and cut two apples into eights. Coarsely grate the remaining two apples.
Step 2 – Combine apple wedges and 1/4 cup caster sugar in a medium saucepan. Add just enough water to cover the apples. Bring to the boil over high heat. Reduce heat to medium-low and simmer gently for 10-12 minutes or until apples are just tender. Remove apples and set aside. Return poaching liquid to high heat. Boil for 8-10 minutes or until a light syrup forms.
Step 3 – Place the ricotta, milk, vanilla and egg yolks in a medium bowl. Use a spatula to combine and press out any lumps. Stir through grated apple. Mix in flour, ground cinnamon and remaining 1tbs caster sugar until just combined. In a separate bowl, whisk the egg whites until stiff peaks form. Gently fold egg whites through ricotta mixture.
Step 4 – Melt margarine in a large frypan over medium-low heat. Add ¼-cup portions of mixture. Cook for 2-3 minutes or until bubbles appear and hotcakes are golden underneath. Flip and cook for a further minute. Remove hotcakes from the pan and keep warm. Continue cooking the remaining mixture.
Step 5 – Spread yoghurt between serving plates. Top with hotcakes and poached apples. Finish with a drizzle of the poaching liquid syrup.
Love this recipe? It's one of the good-for-you and easy-to-make recipes from 12 before 12, our NEW healthy eating and cooking guide for kids. 12 before 12 is a super-dooper food adventure that teaches kids how to shop, prep, cook and eat their way to a healthy life. To learn more about this exciting new education initiative and to download your FREE digital copy visit 12before12.sanitarium.com.au
For more cooking recipes, visit Sanitarium.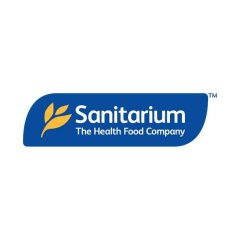 Sponsored By
Sanitarium
Sanitarium's 'eat well, live well' purpose aligns with Life Ed's vision to improve children's health and wellbeing. We launched the physical health module 'The Inside Story' for Year 3 – 4 thanks to Sanitarium's support and involvement.